Subscribe to Stay Informed
Back to News
Welcome Wetzel-Tyler Health Department to SmartSite.biz!
Posted 03/21/23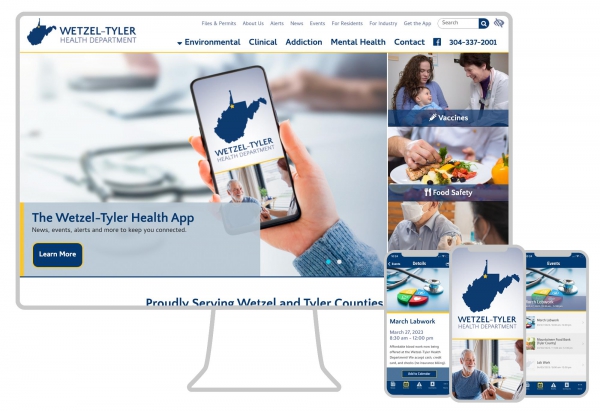 We are pleased to announce the launch of Wetzel-Tyler Health Department's new website and app!
The mission of the Wetzel-Tyler County Department (WTHD) is to improve the well-being of our communities by protecting against public health threats, preventing diseases, and promoting healthy living through education, regulation, enforcement and community partnerships.