City Websites with an App and Social Media Connections
SmartSite.biz is LOADED with easy-to-use content controls that allow you to intuitively manage your Website navigation menu, Web pages, Web-fillable forms, files, downloads, page banner images, online calendar, staff listings, promotions, videos and much more.
SmartSite.biz is a perfect fit for cities and municipalities, as the easy-to-use tools allow city administrators and staff to post and share:
Key COVID health & safety information
Important city alerts
Upcoming City Council meeting dates and holiday schedules
Community events and happenings
City news for residents and businesses
Directories of departments, services & contacts
Employment information and available positions
Boil order notices
Sanitation schedule changes
Year-end reports
Road closures
City ordinances
Zoning information and updates
Utility changes, fees, and notices
Safety and law enforcement information
Protected content for city employee access only
Forms for reporting issues
Bids & RFPs
---
Additionally, the file center feature of SmartSite.biz allows city administrators to quickly manage folders and files for important documents, such as:
City Council meeting agendas
City Council meeting minutes
Residential PDF forms
Business PDF forms
City ordinances
Zoning map PDF files
And more
---
Kind Words from Real SmartSite.biz Customers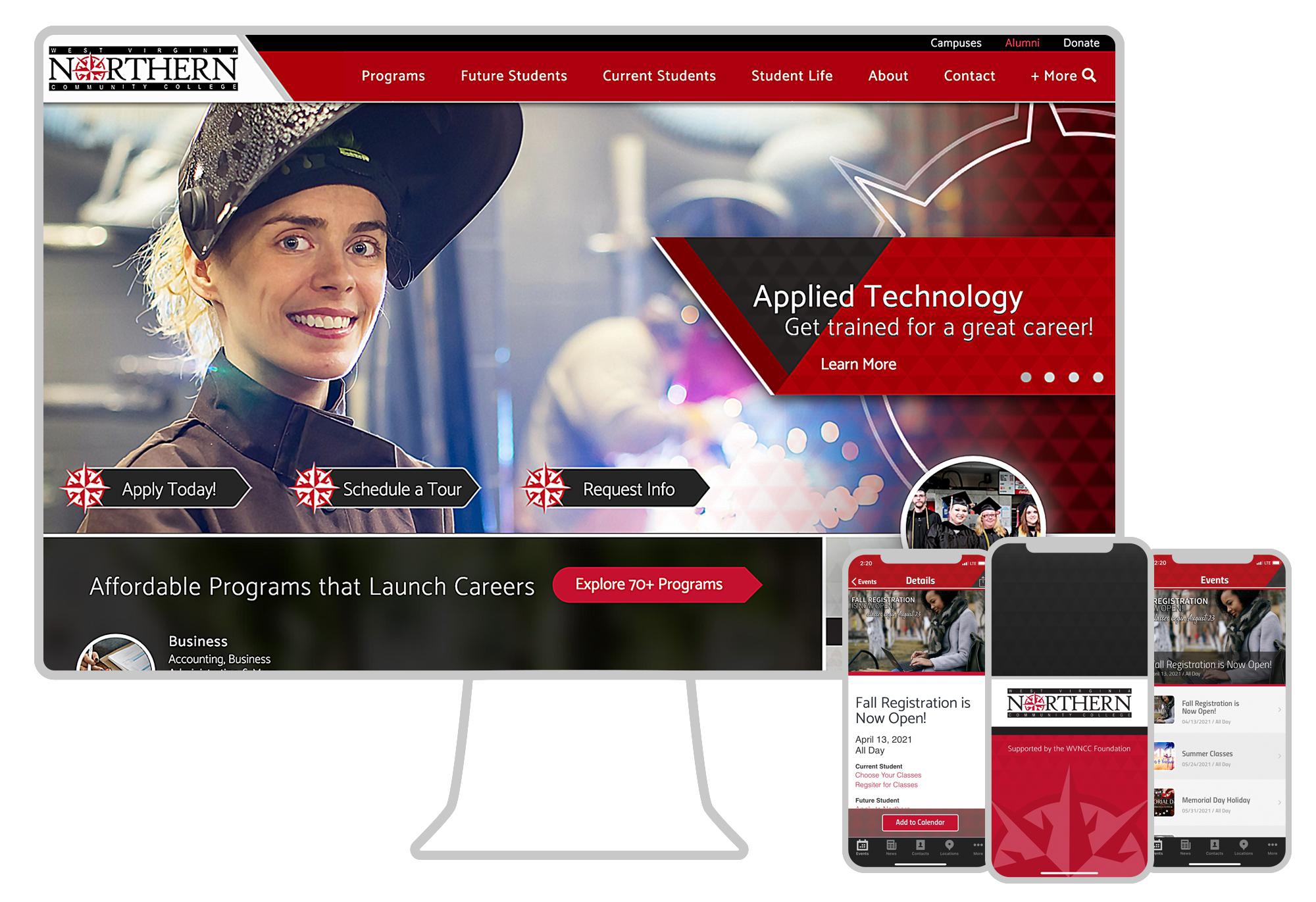 "SmartSite.biz has exceeded our expectations. We could not be happier with how the site and app turned out. From the first meeting to the design meetings to focus groups to the launch. We appreciate the SmartSite.biz team's dedication and talent. We look forward to our working relationship for years to come!"
David Barnhardt, Director of Marketing & Public Relations
West Virginia Northern Community College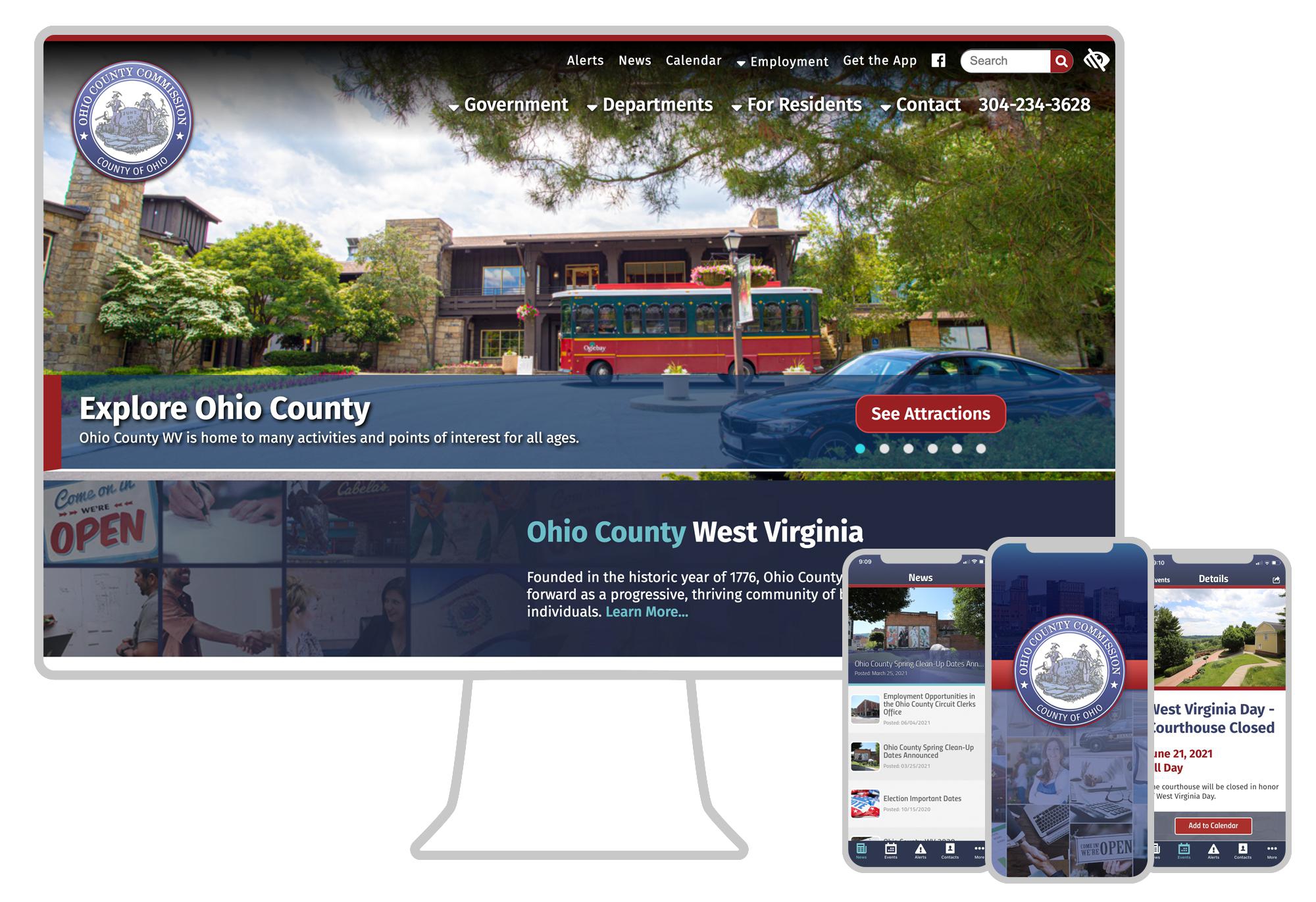 "SmartSite makes it easy for our staff to update our Website and push key information to social media, text/E-mail subscribers and what will be our brand-new Ohio County WV smartphone app. It's really streamlined in how we can easily post to the Website and send the same content and notifications to our mobile app, social media, E-mail subscribers and text message subscribers all in one action."
Randy Russell, County Administrator
Ohio County Commission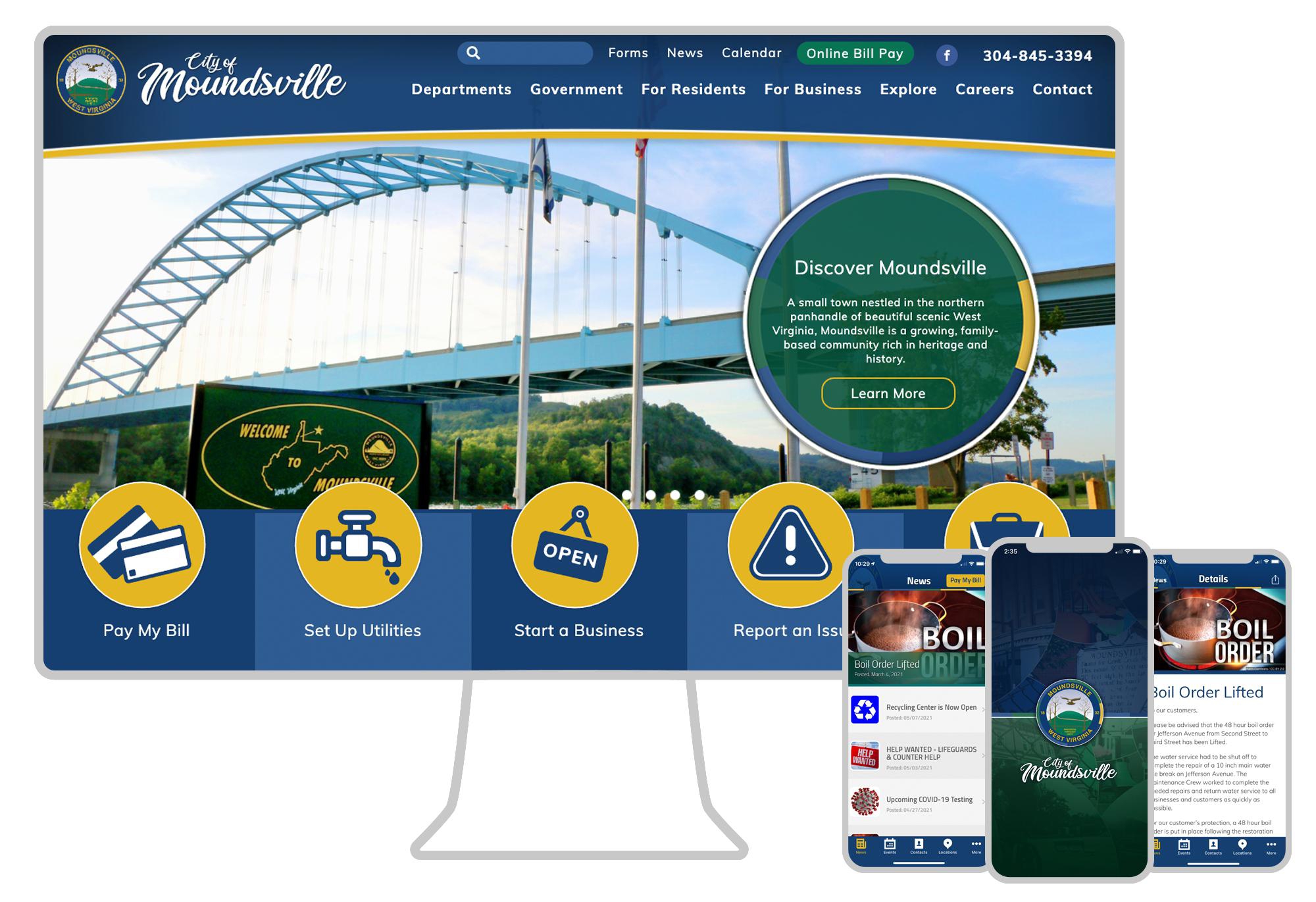 "I learned of the SmartSite.biz features, and quickly realized the potential savings that could be realized by handling any and all changes on our own. The process was simple, with the staff coming up with a fantastic design after learning what WE wanted. The site and accompanying app are now launched, and we couldn't be happier."
Rick Healy, City Manager
City of Moundsville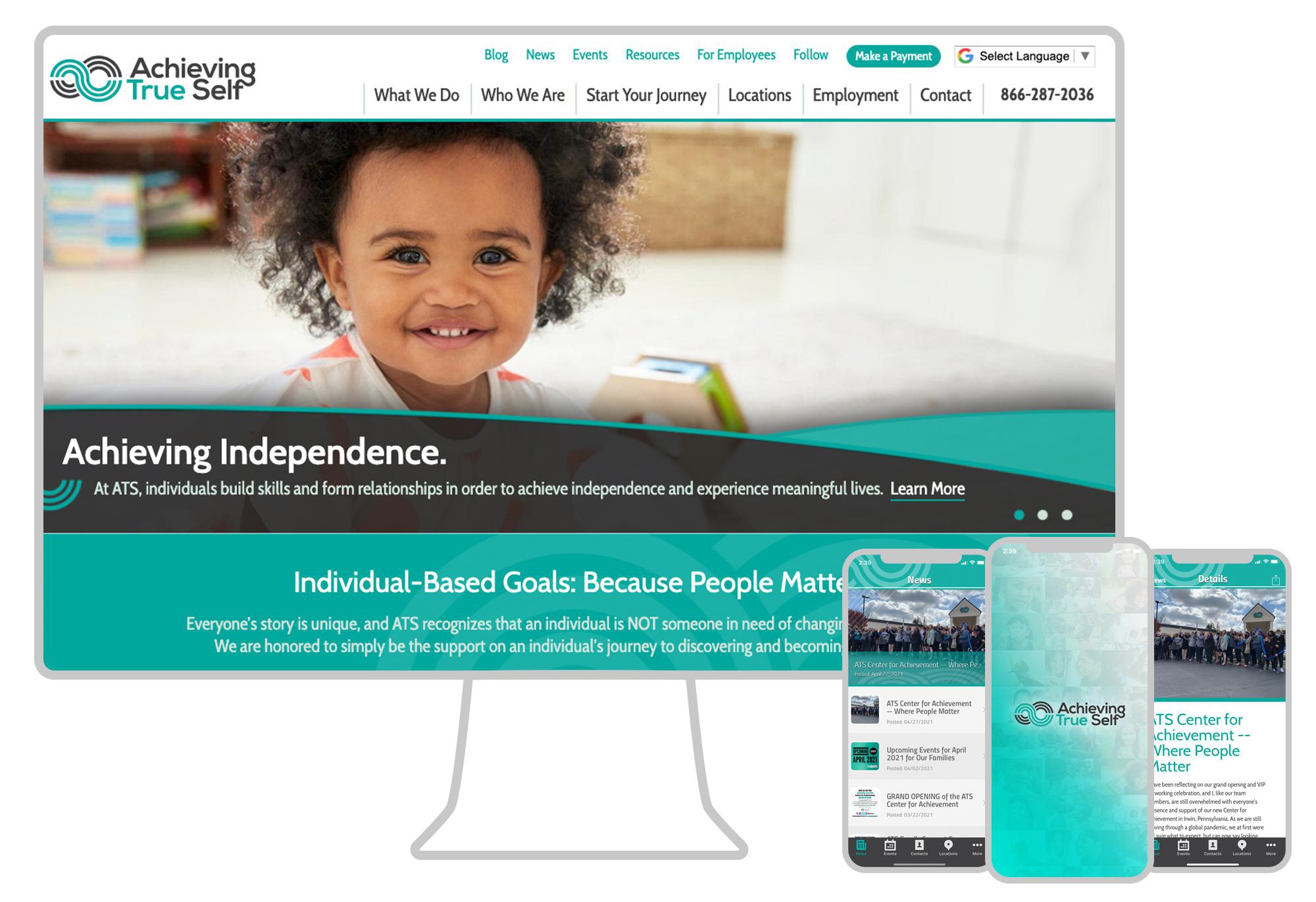 "As our company experienced rapid expansion, we realized it was time to define our brand, expand our web presence, and streamline our message across applications making it easier to connect with our audience. SmartSite.biz makes it easier than ever for us to frequently refresh content and updates not only on our site, but across social media platforms as well as an app all our own. We could not be happier with the result. Working with the SmartSite.biz team is an absolute joy. They are not only lightning fast and thorough in responding to our needs, but they have a lot of fun doing it!"
Catherine Hughes, Directory Family Support and Community Engagement
Achieving True Self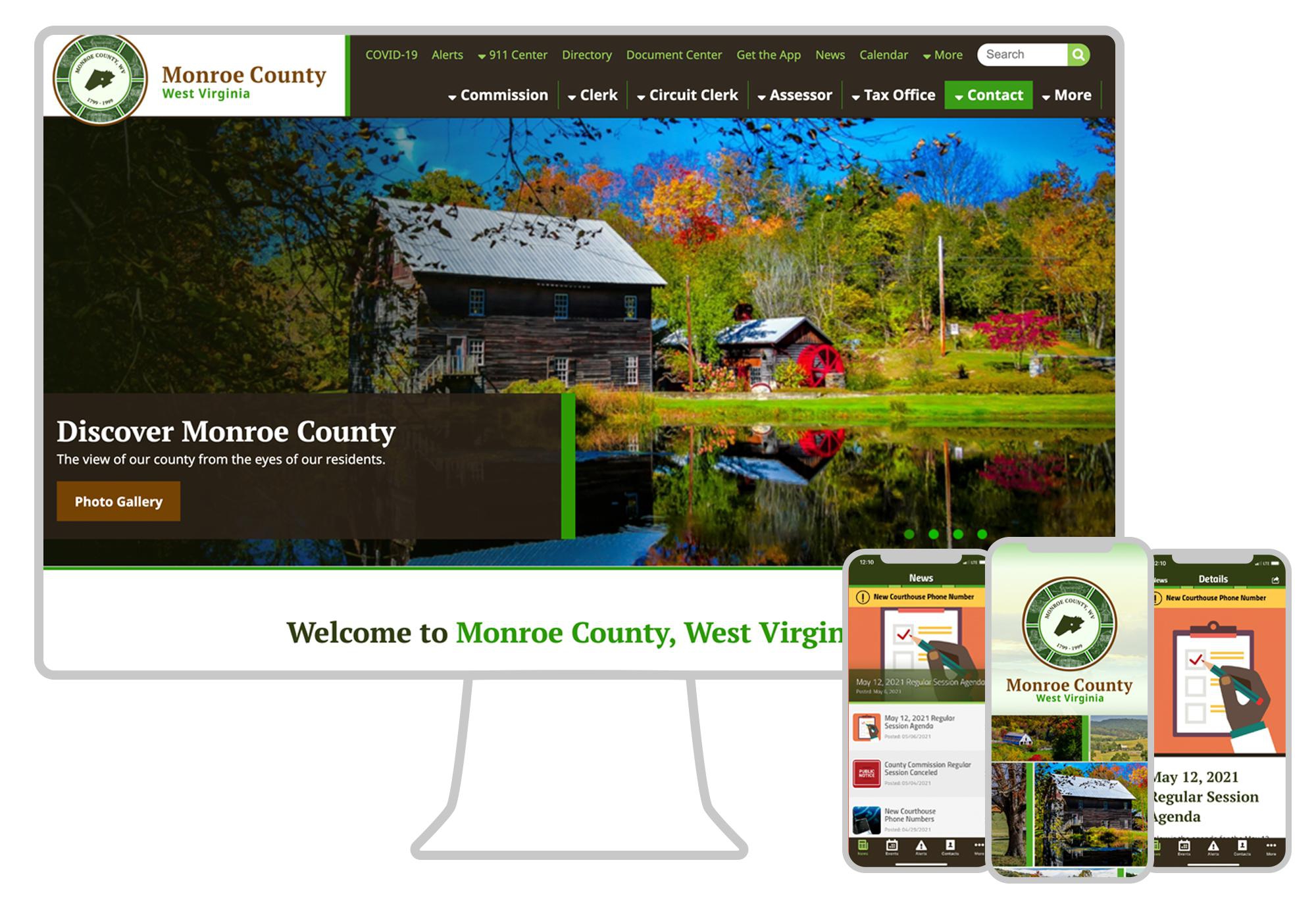 "The whole team at SmartSite.biz has been nothing but a pleasure to work with. They are prompt and professional. They brought great ideas to the table that myself or the commission never thought about. Anything we threw at them, they were able to make happen. The website they produced is professional, beautiful and very easy to navigate. It embodies everything we were hoping for our website. The app they made, is simply outstanding. It looks beautiful on the phones! If you or your company need a professional website and app, then look no further. We will be using SmartSite.biz again for any needs that may arise! Thank you SmartSite.biz!"
Jeremy Meadows, Chief Deputy
Monroe County, West Virginia


"During this time when communication is so important, we are so grateful that we have our Smartsite available. The ability to have our website, email, text and social platforms all transmitted with one click was incredible. The management system was easy to navigate and produce information quickly and efficiently. Thanks to the SmartSite.biz team for a great product."

Adam Mick, Pastor
C3 Church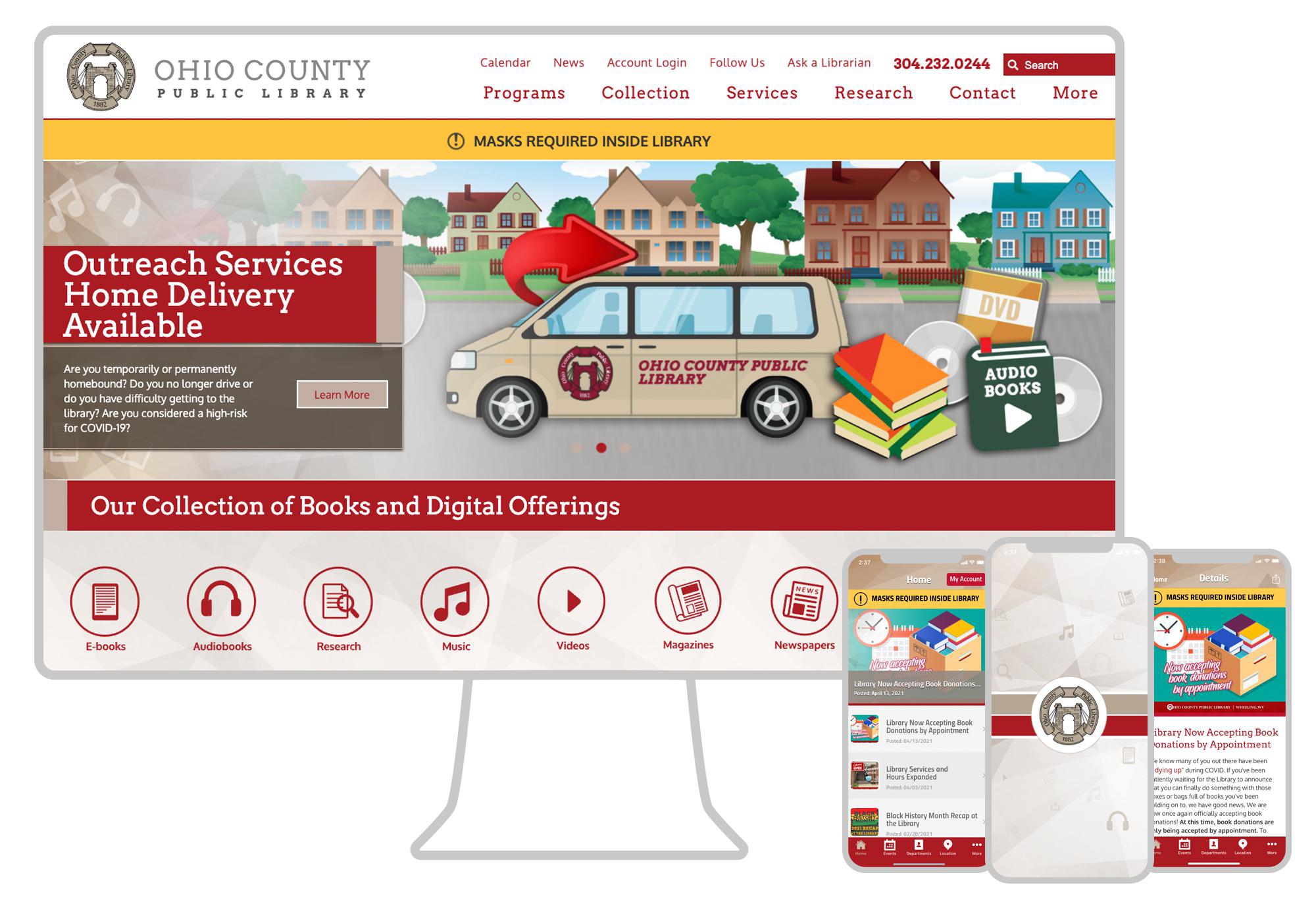 SmartSite.biz helps us easily update our web content and alert our patrons to news, programming events, and closures in real-time across multiple digital platforms with a click of a button. The support staff is always incredibly positive, quick to answer questions and very responsive to requests for new features. As a Library with a complex website, we couldn't be happier with the web services and customer support provided by SmartSite.biz.
Dottie Thomas, Executive Director
Ohio County Public Library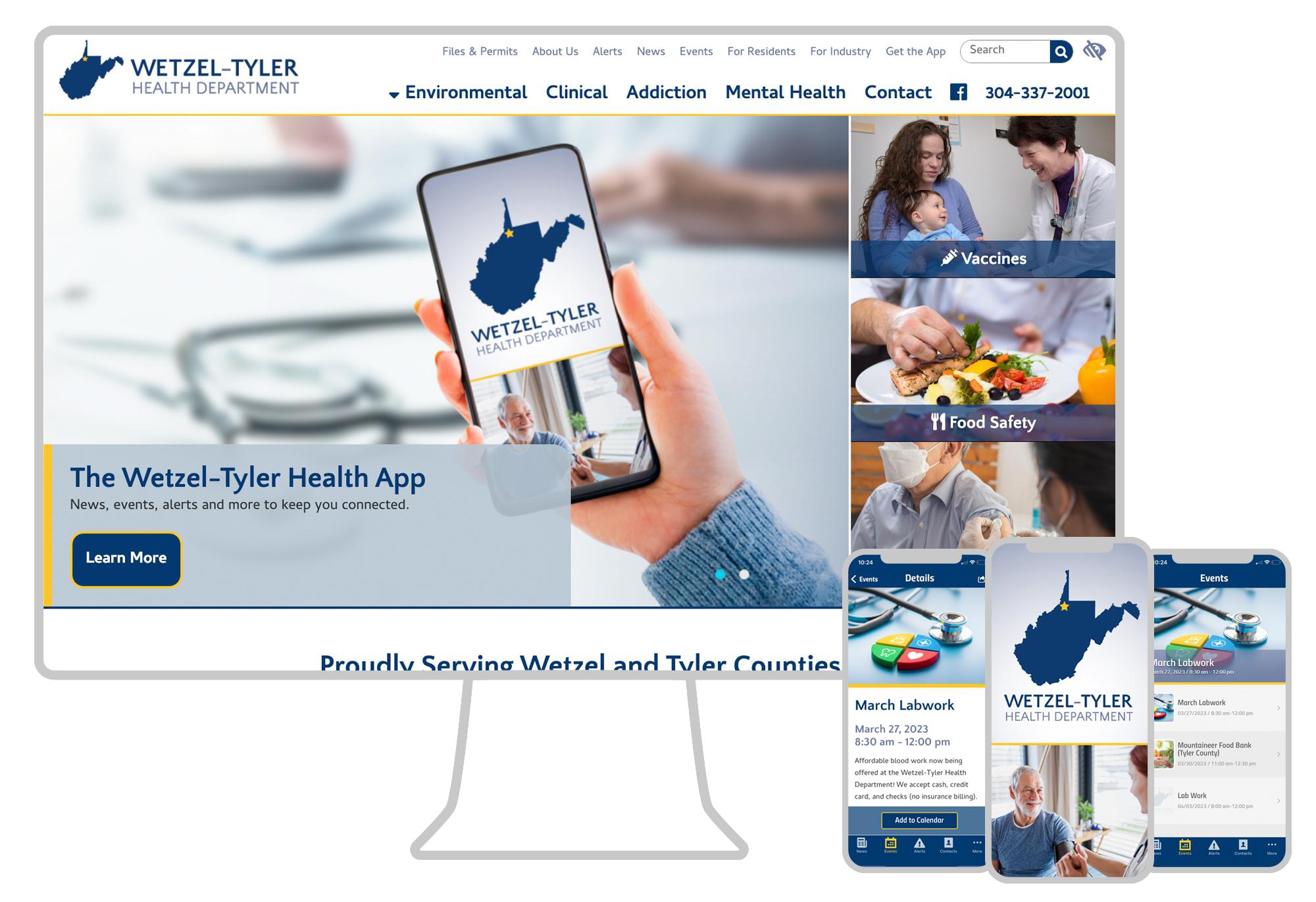 "Phenomenal group to build your business's site. Easy to work with, quick to respond while providing individualized service to fit your needs and group(s) of focus. Highly recommended."
Ashley Guiler, Administrator
Wetzel-Tyler Health Department