Subscribe to Stay Informed
Back to News
Welcome Doddridge County WV to SmartSite.biz !
Posted 03/08/22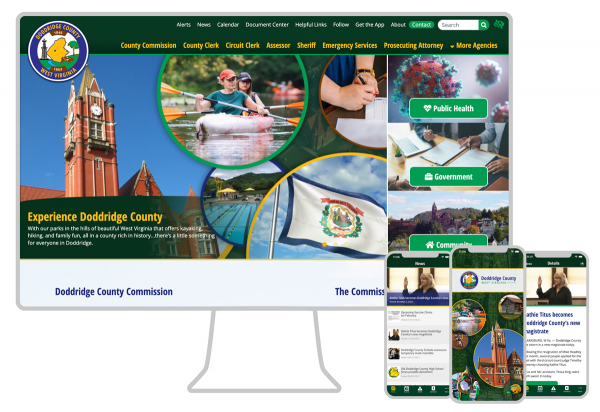 We are pleased to announce the launch of Doddridge County WV's new website and app!
Doddridge County is the trade center for a region in western West Virginia, and is closely allied to the production of oil, gas, and glass. The county is located on the Allegheny Plateau and contains farmland for fruit, livestock, corn, and potatoes. Natural gas, oil wells, coal, and timber are also a part of the economy.