Subscribe to Stay Informed
Back to News
Welcome Covenant Community Church-C3 to SmartSite.biz!
Posted 04/16/20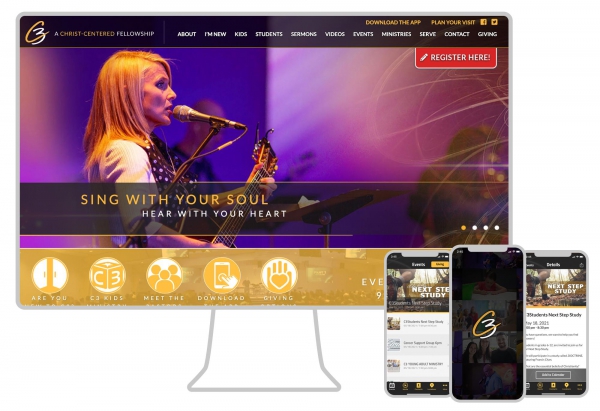 Another SmartSite.biz launches! Check out the new Covenant Community Church -C3- Website! Be sure to download their app to stay up to date with their events, news, alerts and much more!
Covenant Community Church has a long history of Web sites that feature great information, but never really represented the life and activity of the church. With this new Website, TSG partnered with C3 in creating a Web presence that serves as an information resource for the church while bringing the church to life online with the use of original photography and videos produced by TSG.