Subscribe to Stay Informed
Back to News
Welcome Achieving True Self, Inc. to SmartSite.biz!
Posted 07/22/19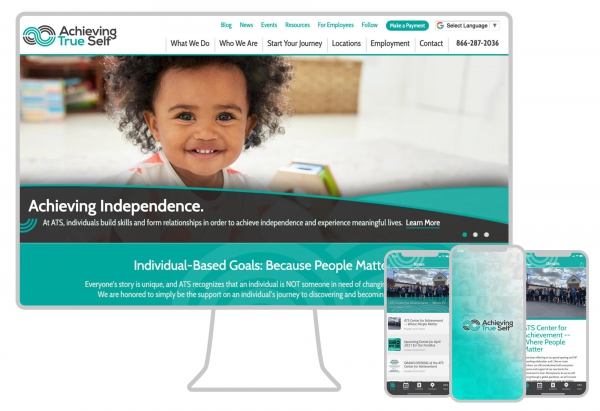 Achieving True Self proudly provides autism and behavioral health services to a number of counties in Maryland, Pennsylvania and West Virginia. To learn more about Achieving True Self, visit their new SmartSite.biz site!
---
"Our leadership team worked with SmartSite.biz through a previous employer many years ago. As our company essentially doubled and we experienced rapid expansion, we realized it was time to clearly define our brand, expand our web presence, and streamline our message across applications making it easier to connect with our audience of potential consumers as well as applicants. Without hesitation, we contacted SmartSite.biz, who makes it easier than ever for us to frequently refresh content and updates not only on our site, but across social media platforms as well as an app all our own (which we never expected when we started). We could not be happier with the result (and I say that loosely as our site can always and easily be changed). The site's look is clean, inviting, engaging, visibly appealing, professional and competitive amongst our peers. Working with the SmartSite.biz team is an absolute joy. They are not only lightning fast and thorough in responding to our needs, but they have a lot of fun doing it! Unquestionably, we would recommend SmartSite.biz to any company looking to upgrade their site and web presence."